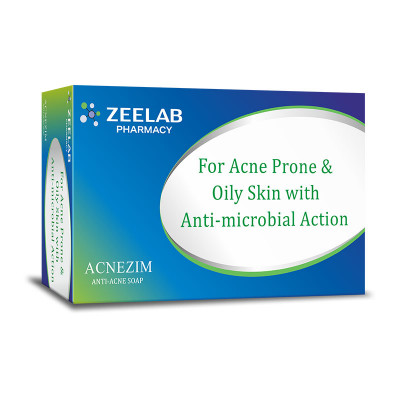 ACNEZIM Soap 75 gm.
ACNZIM Soap, ACNEZEM Soap, ACNZEM Soap, ACNEZM Soap, Anti Acne, Anti-acne, Skin Moisturize Soap, Acne Soap, Treat Moderate Acne, Skin Care Soap, Antibacterial Soap For Acne
Packing Specification
6 pcs in shrink
Therapeutic Category
Antiacne
₹ 25 ( Inclusive of all Taxes )
Per 75 gm. External Preparation - Soap
Recent Reviews
No reviews yet! Be the first to leave a review.
How to use
ACNEZIM soap can be used to wash face and also for body bathing.