Acnezox 2.5% Anti Acne Gel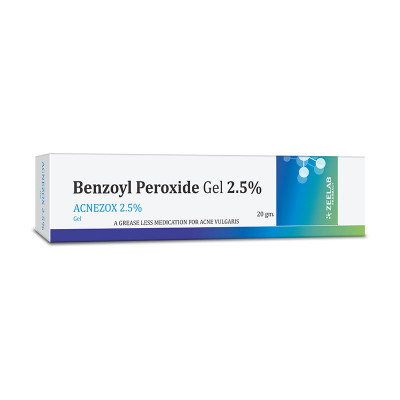 Acnezox 2.5% Anti Acne Gel
This Medicine Requires Valid Prescription
Therapeutic Category
Antiacne
₹ 15 ( Inclusive of all Taxes )
20 gm. External Preparations
Promotion & Offers
✔ Pay Online & Get Free Shipping
✔ Month End Sale | Extra 10% Off | CODE: SAVE10
✔ Just Place Your Order on a Single Call @ 9896112555
COMPOSITION:
Benzoyl Peroxide 2.5% Gel
DESCRIPTION:
Recent Reviews
Showing 1-5 out of 3
Effective
Amit on Oct 25, 2021
I found it very effective.. Very low prices but high-quality products.
Not a gel type
Noman on Aug 17, 2021
The product was not a gel type the gel was completely turned into liquid the tube was filled with the liquid.
out of stock
Priyank on Jul 30, 2022
Please restock your inventory Many products out of stock