NatureXprt Giloy Papita Ras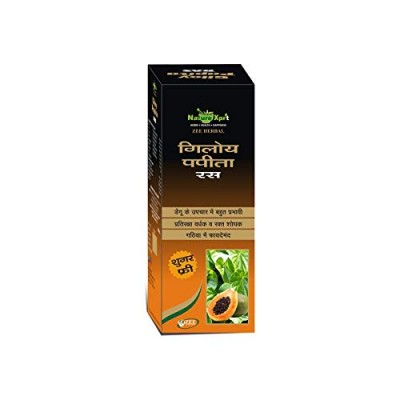 Naturexprt Giloy Papita Ras
₹ 140 ( Inclusive of all Taxes )
500 ml Liquid Orals
COMPOSITION:
Giloy (Tinsospora Cordifolia) 300 mg. Tulsi (Ocimum Sanctum) 200 mg., Tulsi Oil (Ocimum Sanctum) 0.001 ml., Papita (Carica Papaya) 300 mg., Ashwagandha (Withania Somniferra) 50 mg., Aloevera (Aloe Barbadensis) 50 mg. Punarnava (Boershavia Diffusa) 50 mg., Trifala 50 mg., Purified Water q.s
DESCRIPTION:
How to use:
Dosage: 10-20 ml. with half Cup of water/juice twice in a day Or as directed by the physician. To be taken under medical supervision
Recent Reviews
No reviews yet! Be the first to leave a review.