NatureXprt Tulsizee Drops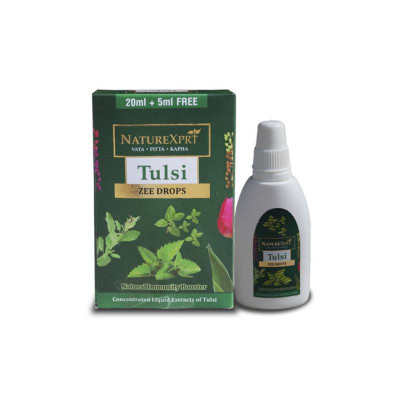 Naturexprt Tulsizee Drops
Therapeutic Category
Immunity Booster
₹ 150 ( Inclusive of all Taxes )
25 ml Drops
COMPOSITION:
Tulsi (Shukla) Ocimum Scantum 3 ml., Tulsi (Krishna) (Ocimum Sanctum) 4 ml., Babari (Ocimum Basilicum) 1 ml.
DESCRIPTION:
How to use:
1.Take One Drop in a Cup of water at least two to three times in a day or as directed by your physician. 2. If consumed with tea, add five drops of tulsi drops in it & mix well.
Recent Reviews
Showing 1-5 out of 1
Ooo
Chinmaya on Sep 16, 2021
This product is not that good considering other brands like ,altos, It has very mild smell and it tastes like normal water.