Pay Using Mobikwik wallet & Get Cashback Upto 100/- (Min order @399/-)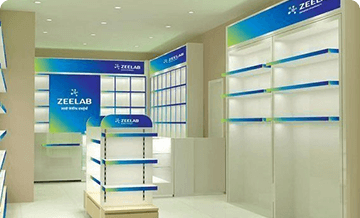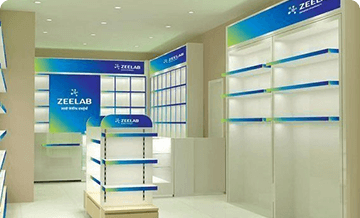 Zeelab Pharmacy: Revolutionising Indian Pharmaceutical Industry
Zeelab Pharmacy is launched by Zee Laboratories Ltd with a mission to supply low-cost quality medicines to all or any parts of India. The medicines sold at Zeelab Pharmacy are going to be 30% to 90% cheaper than the other equivalent branded medicine. All the medicines sold at the Zeelab Pharmacy are manufactured at WHO-GMP certified manufacturing units. Moreover, the corporate proudly boasts that the costs of those products are going to be rock bottom across the Indian subcontinent. Zeelab Pharmacy may be a revolutionary step of recent India which will help the folk save the burden of treatments by buying medicines at a nominal rate. Zeelab Pharmacy will offer over 1,000 drugs, 300 cosmetic products, nutritious herbal medicines, OTC, and surgical products and thereupon, it'll look out at just about all the requirements of the buyer. Moreover, there's also a provision for a 'Customer Care Center' to assist solve the customer queries regularly.

Zeelab pharmacy is incepted with a mission to revolutionize the Indian pharmaceutical industry by providing world-class quality medicines at affordable prices. The offering is useful for the top customer as they're going to get an equivalent product with the same effectiveness and efficiency, manufactured at an equivalent plant where other branded medicines are manufactured at 30 to 90% lower prices. Moreover, the offering is additionally beneficial for the retailer as they're going to earn additional income on the products sold. To become an exclusive retailer of Zeelab pharmacy, you'll contact 9896112555. Zee Laboratories aims to open 10,000 pharmacies by the year 2021 and it's already signed 7 pharmacies within 8 days of launch.

Zeelab Pharmacy supports the Indian economy by providing entrepreneurial opportunities to existing pharmacists and other prospective individuals. The Zeelab Pharmacy also will immensely reduce the healthcare budget of each citizen of India by providing low-cost medicines at places where they're needed the foremost. With the campaign of ' drugs' initiated by Prime Minister Shri Narendra Modi and therefore the constant inspiration being received from him, the folk has now awakened to the importance of medicine, also as large pharmaceutical companies also are taking various steps to form the movement a hit. Zeelab Pharmacy supports the Prime Minister's Make in India drive by promoting Indian made medicines and helps the Indian Economy to compete on a worldwide scale. Zeelab Pharmacy may be a humanitarian initiative by the leading drug company because it works towards its goal of providing world-class quality medicines at rock bottom prices within the world.