Pay Using Mobikwik Wallet & Get Cashback Upto 100/- (Min order @399/-)
ZEELAB BCAA Guava Flavour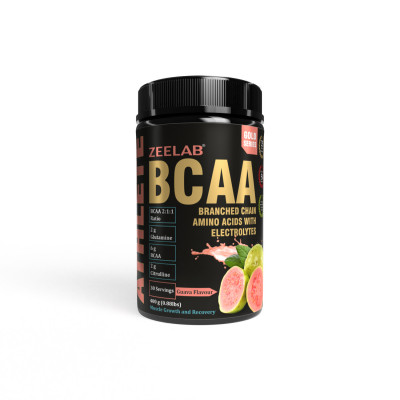 ZEELAB BCAA Guava Flavour
Therapeutic Category
Muscle Growth and Recovery
₹ 2195
55% off
₹ 988 ( Inclusive of all Taxes )
400 gm per Jar
Promotion & Offers
✔ Month End Savings | Upto 13% OFF
✔ Pay Using Mobikwik wallet & Get Cashback Upto 100/- (Min order @399/-)
✔ Just Place Your Order on a Single Call @ 9896112555
MANUFACTURER/ MARKETER:
Zeelab Pharmacy Pvt Ltd.
COMPOSITION:
BCAA Blend, L-Leucine, L-Isoleucine, L-Valine, L-Glutamine, Citrulline Malate, Electrolyte Blend, Sodium (as Sodium citrate 0.76g) & (as Sodium Chloride 0.22g), Potassium (as Potassium Chloride), Trisodium Citrate, Sodium Chloride & Potassium Chloride
DESCRIPTION:
Recent Reviews
No reviews yet! Be the first to leave a review.