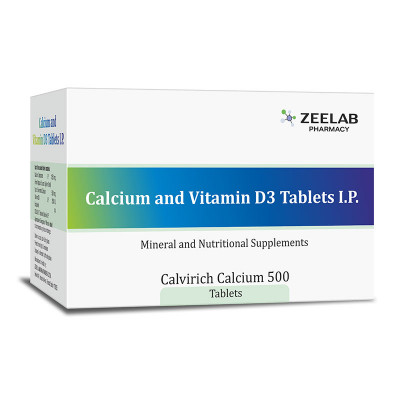 Calvirich Calcium Tab
Therapeutic Category
Calcium Supplement
₹ 11.25 ( Inclusive of all Taxes )
15 Tablets
Promotion & Offers
✔ Pay Online & Get Free Shipping
✔ Save Extra | Upto 10% OFF | CODE: SAVE10
✔ Just Place Your Order on a Single Call @ 9896112555
COMPOSITION:
Calcium Carbonate 1250mg + Vit. D3 250 I.U.
DESCRIPTION:
Recent Reviews
Showing 1-5 out of 2
very good calcium tablet
Vinod on Mar 30, 2021
Brittle
Jayalakshmi on Mar 27, 2022
These are the least expensive calcium supplements in the market. But the tablets are very brittle--they break into pieces when you try to take them out from the strip. Also, there is no coating, so the powdery substance sticks on the fingers when you handle the tablet.