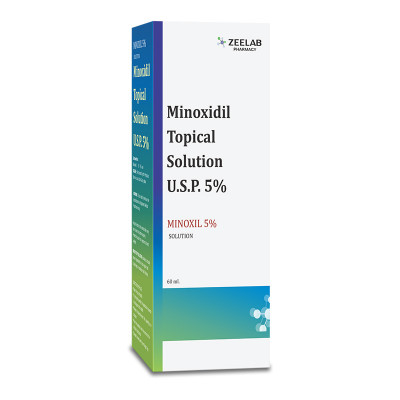 MINOXIL 5% 60 ml.
Therapeutic Category
Baldness
₹ 250 ( Inclusive of all Taxes )
Per 60 ml. External Preparations
Recent Reviews
No reviews yet! Be the first to leave a review.
How to use
Clean and dry the scalp area before applying this product. This product may be applied to damp hair. To use the solution, fill the applicator with 1 milliliter of medication (to the 1 milliliter line), or use 20 drops. Part your hair in the area of thinning and apply the solution evenly to the affected area of the scalp. Gently rub in. Allow the solution to dry completely before using other styling products (e.g., gels, mousse) or before going to bed. To use the foam, rinse your hands in cold water and dry well. Apply about 1/2 capfull of foam to the scalp and rub in gently. Allow the foam to dry completely before styling or going to bed.