Pay Using Mobikwik Wallet & Get Cashback Upto 100/- (Min order @399/-)
NatureXprt Neem Karela Powder | Herbal medicine for Diabetes - 100% Natural & No Added Sugar (200gm)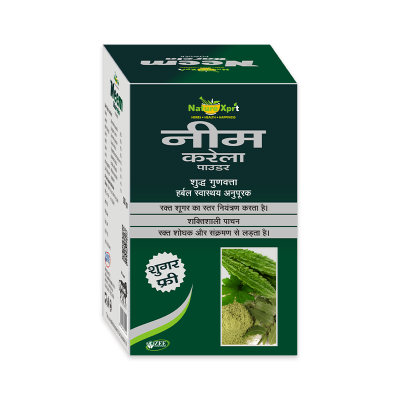 NatureXprt Neem Karela Powder | Herbal medicine for Diabetes - 100% Natural & No Added Sugar (200gm)
Therapeutic Category
Neem Karela Powder for Diabetics
₹ 140 ( Inclusive of all Taxes )
200 gm Powder
Promotion & Offers
✔ Month End Sale with Upto 12% Off. T&C Apply.
✔ Pay Using Mobikwik wallet & Get Cashback Upto 100/- (Min order @399/-)
✔ Just Place Your Order on a Single Call @ 9896112555
MANUFACTURER/ MARKETER:
Zeelab Pharmacy Pvt Ltd.
COMPOSITION:
Karela (Momordica Charantia), Jamun (Syzygium Cummi), Meshashringi (Gymnema Sylvestre), Bimbi (Coccinia Indica), Methi (Trigonella-Foenum Graecum), Neem (Azadirachta Indica), Amla (Emblica Officinalis), Ashwagandha (Withania Somnifera), Shudh Shilajit (Asphaltum)
DESCRIPTION:
Recent Reviews
No reviews yet! Be the first to leave a review.