Pay Using Mobikwik Wallet & Get Cashback Upto 100/- (Min order @399/-)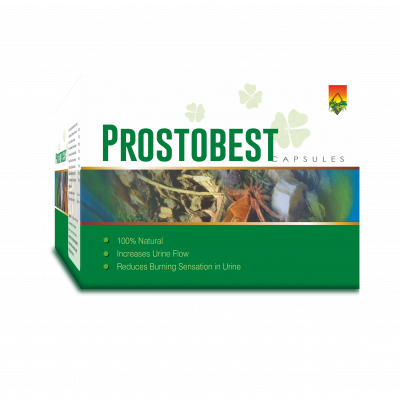 Prostobest Capsule
₹ 105 ( Inclusive of all Taxes )
Strip of 15 Capsules
Promotion & Offers
✔ Month End Savings | Upto 13% OFF
✔ Pay Using Mobikwik wallet & Get Cashback Upto 100/- (Min order @399/-)
✔ Just Place Your Order on a Single Call @ 9896112555
MANUFACTURER/ MARKETER:
Zeelab Pharmacy Pvt Ltd.
COMPOSITION:
Each hard gelatin capsule contains: Vapushpa (Juniperus communis) 60 mg, Varun (Crataeva nurvala) 70 mg, Saw Palmetto (Serena repena) 140 mg, Punarnava (Boerhavia diffusa) 70 mg, Kabab Chinni (Piper cubeba) 60 mg, Chandan (Santalum album) 25 mg, Ushir (Vetiveria zizanioidis) 25 mg, Sudh Sheelajit (Asphaulatam) 50 mg, Preservative: Methyl Paraben Sodium 0.2% w/w, Propyl Paraben Sodium 0.025% w/w
DESCRIPTION:
Recent Reviews
No reviews yet! Be the first to leave a review.