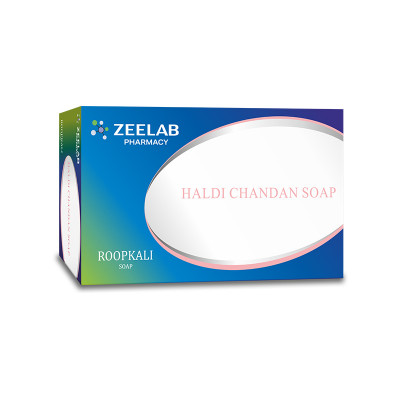 ROOPKALI 75 gm.
Roopkali, haldi chandan soap, skin care soap, antibacterial soap, anti fungal soap, turmeric and sandalwood soap
Packing Specification
6 pcs in shrink
Therapeutic Category
Skin Care
₹ 25 ( Inclusive of all Taxes )
Per 75 gm. External Preparation - Soap
Recent Reviews
No reviews yet! Be the first to leave a review.
How to use
Use this natural haldi chandan soap for bathing and cleansing.