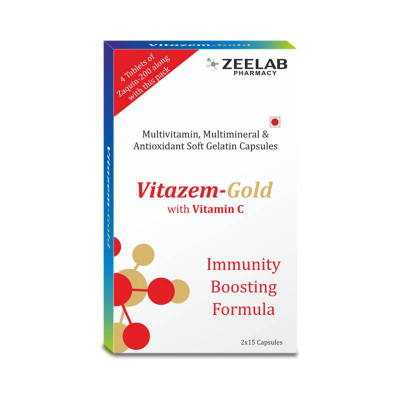 VITAZEM-GOLD 30 cap
Therapeutic Category
Nutritional Supplement
₹ 480 ( Inclusive of all Taxes )
Per 30 cap Capsules - SG
Recent Reviews
Showing 1-5 out of 1
Good Product !!
ajay on Dec 23, 2020
nice product and the delivery is very safe and fast...love it
How to use
Vitazem Gold capsule is taken one everyday after eating food.It is recommended to take this capsule in the morning, so that you will feel energetic the entire day. * To be used under medical supervision.