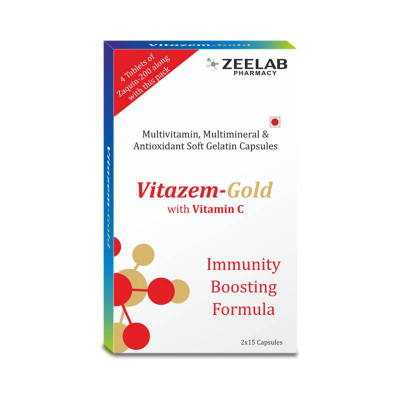 Vitazem-gold
Therapeutic Category
Nutritional Supplement
₹ 480 ( Inclusive of all Taxes )
30 cap Capsules - SG
COMPOSITION:
Multivitamin, Multimineral & Antioxidant Capsules With vitamin c added
DESCRIPTION:
How to use:
Vitazem Gold capsule is taken one everyday after eating food.It is recommended to take this capsule in the morning, so that you will feel energetic the entire day. * To be used under medical supervision.
Recent Reviews
Showing 1-5 out of 1
Good Product !!
ajay on Dec 23, 2020
nice product and the delivery is very safe and fast...love it