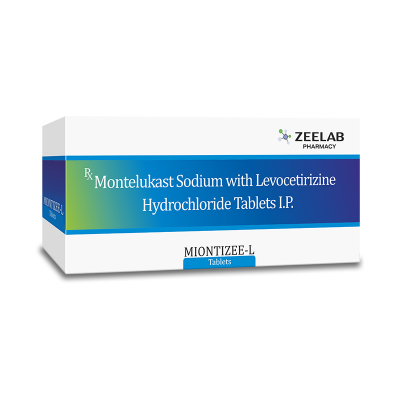 Miontizee L Tablet
This Medicine Requires Valid Prescription
Therapeutic Category
Asthma
₹ 15 ( Inclusive of all Taxes )
10 Tablets
Promotion & Offers
✔ Pay Online & Get Free Shipping
✔ Save Extra | Upto 10% OFF | CODE: SAVE10
✔ Just Place Your Order on a Single Call @ 9896112555
COMPOSITION:
Montelukast 10 mg + Levocetirizine 5 mg
DESCRIPTION:
Recent Reviews
Showing 1-5 out of 5
Cheapest and effective alternative
Hussain on Nov 12, 2021
I stumbled upon this med as an alternative suggested by 1mg.com when I used to purchase this drug combination from 1mg. I was really shocked to see the price difference and since then started ordering the med from Zeelab. The medicine is as potent as any other branded one. Thank you Zeelab Pharmacy. Keep going with your good work.
Miontizee L Tablet : Economic but effective
Tanveer Alam on Nov 06, 2022
I suddenly reached the Zeelab outlet first time last month to enquire about Montek LC. The salesman replied with no, but when I asked about the alternate, it was available there with very low price. It doubted about the quality of medicine but thanks to Zeelab, they have very well maintained it.
Good product
Shukla on Nov 15, 2022
Good product
Best for mild Asthama
VISHAL on Jan 17, 2023
I'm using from last 2 year.
Good
Bapan on Feb 18, 2022
This medicine is good