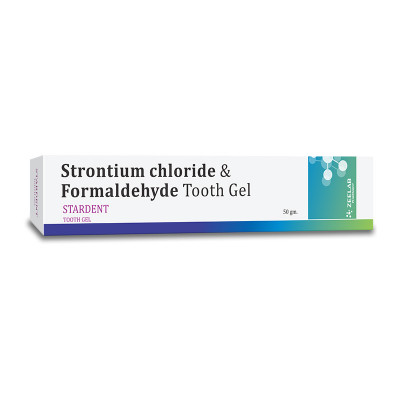 STARDENT Tooth Gel 50 gm.
Strontium Chloride + Formaldehyde Tooth gel for hypersensitivity of teeth
Packing Specification
20 pcs in shrink
Therapeutic Category
Dental Senstivity
₹ 33 ( Inclusive of all Taxes )
Per 50 gm. ORAL Care
Recent Reviews
No reviews yet! Be the first to leave a review.
Strontium Chloride + Formaldehyde Tooth gel for hypersensitivity of teeth